Karaoke

!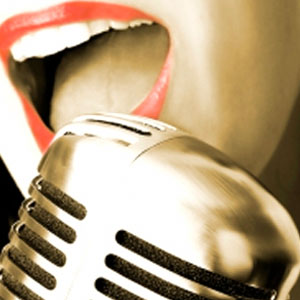 Sing your favorites!
We hope you rented a stage for your party, because you and your guests will need a prime spot to belt out all these tunes we plan on bringing!
From the old classics to the newest chart-toppers, we've got a library full of Karaoke tracks without all of the confusing doubles and "unheard of" titles that nobody knows.
Our Karaoke hosts add to the excitement--not by outsinging everyone--but by warming the atmosphere so that even the shy first-timers feel compelled to sing. Standards like "Love Shack", "Don't Stop Believin", "Proud Mary" and "New York, New York" are just a mouse-click away, along with today's artists like Usher, Nickelback, Kenny Chesney and Ke$ha!
By itself or added to a DJ package, Karaoke turns a great party into an AWESOME party!
Recommended events for this package:
Weddings


Nightclubs & Hall Parties


Hall Parties


Birthdays


Graduations


Bar/Bat Mitzvahs